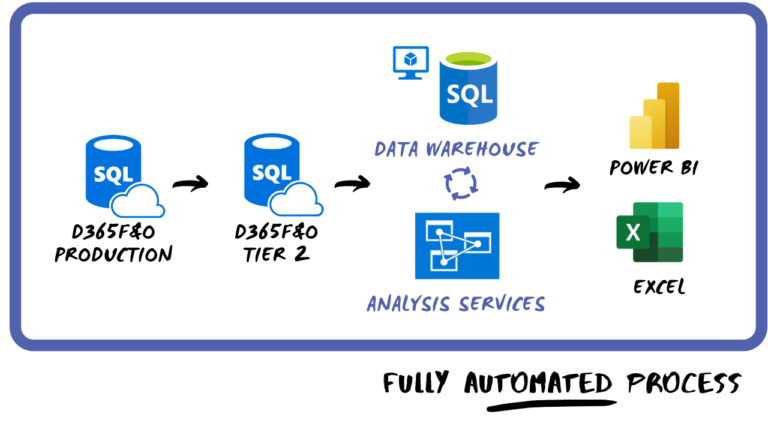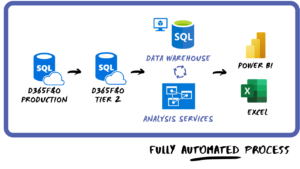 Data transformation from D365F&O to Power BI & Excel
The unique data transformation with extra data layers in  D365F&O Tier 2 Environment, Data Warehouse, and Analysis Services ensure powerful analysis on the document level without sacrificing the speed of data processing and querying.
Data transformation is done in the following steps:
Export F&O Production database to Tier 2 Environment.
Load data to Data Warehouse and process it in Data Warehouse and Analysis Services.
Analyze data with visualization tools, such as Power BI and Excel.