Standardized Business Intelligence solution
for Microsoft Dynamics 365 and Microsoft Dynamics
BI4Dynamics provides reliable BI solution to more than 1.000 customers. The worldwide network of experts ensures a fast and risk-free implementation with affordable pricing (per database, not per users) with low TCO.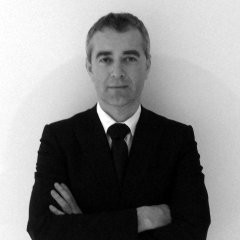 Mladen Gvozdenovic
CEO and Chief Solutions Architect
A letter from the CEO and Solution Architect
15 years after starting the company, working on Microsoft Dynamics, and growing to 100+ employees in 4 countries, I had to make a decision. Either grow our Microsoft Dynamics business to the next level or to fully dedicate to BI, which was at that time a small department built around the product called BI4Dynamics. As you read these lines, you may guess that I decided on the latter. In 2011 I have sold the company's Microsoft Dynamics segment to focus our entire resources on BI.
In our ERP days, we helped our clients analyze their business with over 100 implementations, nevertheless' we wanted to go even one step further by standardizing those implementations. Since we knew reporting in ERP had always been an issue and standardizing inside ERP was impossible, we came up with a new approach. In just a few years we went from a set of SQL scripts to a modern corporate solution.
Many companies are offering various BI solutions and many of them have sadly been sub-par, to say the least. Customers have a hard time distinguishing between expensive BI project done old-fashioned way between automated standardized business intelligence solution. We see that projects are sold based on nice charts and dashboards with no built-in content.
As an answer to this situation we:
Developed a highly standardized BI solution covering all versions of Microsoft Dynamics 365, Microsoft Dynamics AX, Microsoft Dynamics NAV, with best built-in BI content on the market. We included more than 2.000 KPIs that were built on years of experience and feedback from the Dynamics market. 
Standardized the process of implementing our BI solution with 30 days of a free trial. Done by setting up Power BI and Excel reports and making a walk-trough-data workshop on customer's data.
All with affordable and transparent pricing.
Today we are fully committed towards our new goal: BI projects that can be developed 90% by an ERP consultant – WITHOUT ANY SQL KNOWLEDGE.
Since ERP partners have none or limited BI resources, Power BI is the most logical choice these days and it can be used for simple BI projects. However, most BI projects are complex. Our mission is to hide the complexity of BI solutions behind the intuitive wizard-driven process. Since we developed a Wizard tool that recognizes the table fields and relations from Microsoft Dynamics, the key skill in this process is knowing your ERP! The end result is a highly customizable BI solution that can be edited and further developed with just a click of a mouse.
If you wish to see our solution in action, I invite you to check the videos about our 5 step Customization and Development Wizard and let us know, if it piqued your interest!
We will be very happy to engage.