Standardized BI solutions for Microsoft Dynamics
BI4Dynamics provides reliable BI solution to more than 1.000 customers. The worldwide network of branch offices, distributors and partners ensures a fast and risk-free implementation with low TCO.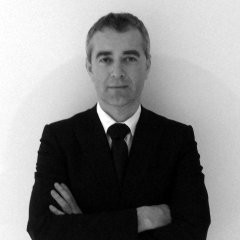 Mladen Gvozdenovic
CEO and Solutions Architect
A letter from the CEO and Solution Architect
March 2021
Hybrid solutions today are adding more choices. BI4Dynamics offers from this month the following:
Hybrid DW architecture: VM hosted or On-premises data warehouse + Azure Analysis Service
Hybrid data sources: BC Cloud as primary datasource + NAV/BC on-premises database (from NAV 2009) as secondary source,
fully integrated, all application areas, in the same BI instance (data warehouse).
February 2021
What are the primary reason customers are choosing BI4Dynamics? Ready, out-of-the box solution that is specially designed for Microsoft Dynamics. I am happy and sad. Happy, that we take a lot of costs and risks from customers shoulders, and sad, that great modeling DWA tool that is used to build and customize BI solution is only of secondary importance.
January 2021
Every day more customers using Power BI are contacting us to find more about our solution. Power BI project has reached ceiling where adding more functionality requires a lot of effort. Not to mention the compromises related to data size (processing time, document level granularity, cost of services to manage aggregations).
Power BI cannot compete with SQL based data warehouse solution in terms of scalability and complexity of data model. Our customers can process 5 TB Microsoft Dynamics database in just 5 hours – spending only about 4 hours on optimization services.
Power BI has taken over a lot of BI territory, now it is losing some.