Welcome to BI4Dynamics Live Demo!
⠀All Areas⠀

– Requires Login (credentials below)

Data Warehouse model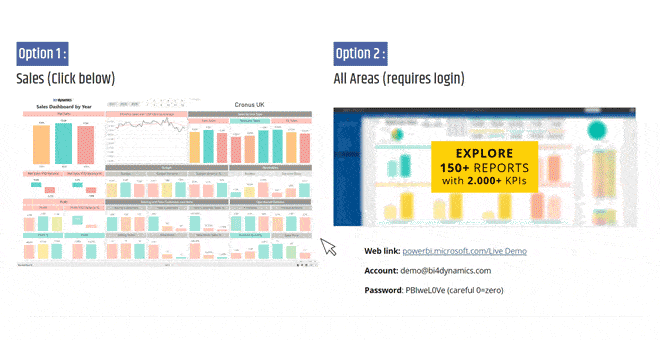 Here's what you can expect from BI4Dynamics
Efficient and reliable analytics for Microsoft Dynamics
Out-of-the-box Business Intelligence solution for over 150+ reports.
Seamless Data Integration for your Dynamics data with non-Dynamics external sources.
Unparalleled flexibility and scalability using BI4Dynamics Data Warehouse.
Access data instantly with over 2000+ BI Fields (KPIs).
Optimize costs by avoiding custom BI projects.
Customize with ease without the need for coding knowledge.