BI4Dynamics Helps Brown Jug Retailer Achieve Near Real-Time Sales & Inventory Reporting in Microsoft Dynamics 365 F&O and Power BI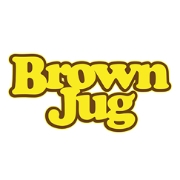 Alaska's largest retail liquor company uses BI4Dynamics to help identify gaps in processes and produce insightful Dynamics 365 F&O reports in Power BI across inventory, sales, and payables. 
CLIENT:
Brown Jug
INDUSTRY:
Liquor Retailer
Company:
Founded in 1937, Brown Jug has grown to become Alaska's premier retailer of fine wine, spirits & beer in the state with 22 locations in the Anchorage, Eagle River, and Wasilla areas. Brown Jug employs over 200 Alaskans and generates more than $80 million in annual revenues. Since being purchased by Afognak Native Corporation and returning to local ownership in 2020, Brown Jug has committed hundreds of thousands of dollars to local causes and remains one of the most recognizable
brands in the state.
Situation:
Before using BI4Dynamics, Brown Jug had recently transitioned from a legacy point of sale solution (POS) to Microsoft® Dynamics™ F&O. The team found themselves lacking in the knowledge and understanding of the F&O data structure and tables, which made building Power BI reports from scratch very challenging, even for their seasoned team of data analysts.
"Our transition was rapid, and we needed reporting quickly, so we looked for a solution vendor with expertise and knowledge in Dynamics 365 F&O. We stopped looking when we found BI4Dynamics."
Rustin Ruhl, Director of Business Intelligence – Afognak Native Corporation/Brown Jug
We chose BI4Dynamics for its plug-and-play data warehouse capabilities and out-of-the-box Dynamics 365 F&O reports – not to mention the knowledge of the implementation team and support staff. These key factors helped us quickly implement Power BI dashboards and reports and see an immediate return on our investment," continued Rustin.
Since starting with BI4Dynamics, Brown Jug has realized several benefits, including:
Achieving best-practice data models
Tremendous time savings
Near real-time reporting for stakeholders
Better understanding of the business
A Better Understanding of Dynamics 365 F&O Data
Because Dynamics 365 F&O was a new solution for the Brown Jug team, it was difficult to identify if and where gaps existed in the data. The BI4Dynamics implementation team worked with the Brown Jug finance and data teams to analyze its specific data and identify where there were gaps in the process and any 'dirty data' that would affect reporting.
"The BI4Dynamics team was amazing at analyzing our data in a group setting. Everyone left the call knowing more about Dynamics 365 and our processes than when they joined. This level of consultative guidance is above and beyond what we expected from a solution vendor and was a crucial step in ensuring we maintain clean data for analysis," said Rustin.
Insights into Process Gaps
Using BI4Dynamics out-of-the-box reports, Brown Jug was able to identify critical gaps in its operations and finance processes. "BI4Dynamics showed us we were missing certain inventory postings," said Rustin. "This would have been almost impossible to identify without BI4Dynamics, and this gap would have affected our results."
Time Savings
BI4Dynamics comes with out-of-the-box access to 2074 BI fields (KPIs) in F&O, making it easy for Brown Jug to report on all F&O application areas across sales, receivables, inventory, and finance.
"BI4Dynamics out-of-the-box reports have saved our analysts a tremendous amount of time versus learning the data structure and creating F&O reports on our own," added Rustin
Near Real-Time Reporting
Brown Jug executives and corporate management staff now leverage BI4Dynamics for timely reports across inventory, retail, and payables. "Because BI4Dynamics pulls data directly from our Dynamics 365 F&O data lake, our users get near-real-time data in all of our reports – and they love that," said Rustin. "We are now working to introduce BI4Dynamics reports to all of our 22 stores to continue to leverage best-practice data models and the incredible power of Azure and Power BI for business insights."
"BI4Dynamics is helping to define our processes and increase productivity in day-to-day activities. In less than a year, BI4Dynamics has already paid for itself."
Rustin Ruhl, Director of Business Intelligence – Afognak Native Corporation/Brown Jug
Fully Supported with BI4Dynamics
Rustin and his team are happy with the relationship they have built with BI4Dynamics and the level of support throughout the implementation and post-launch process.
"The implementation experience we experienced with BI4Dynamics has been A++. I was very impressed by the professionalism, knowledge, and guidance we received," added Rustin. "We still use the team's experience to help our BI analysts and operations team better understand F&O and our business as we grow."
Get finished BI projects in days, instead of months – with ZERO coding required
BI4Dynamics can deliver a complete BI solution in a matter of days, regardless of your company size, industry, or complexity.
BI4Dynamics supports all versions and deployments of Microsoft Dynamics – cloud or on-premise. Whether you are using Dynamics NAV, AX, 365 Business Central or Finance & Operations, BI4Dynamics has you covered!
With the largest library of out-of-the-box Power BI and Excel reports developed by business leaders, BI4Dynamics delivers fast, affordable & complete BI.
Gone are the days of complex and expensive Dynamics reports! 
S
ee how BI4Dynamics is putting the power of data warehouse and intelligence in the hands of Dynamics users.