Unlock the Full Potential of Your Dynamics Data with a 30-day Free Trial
Unrestricted license: All business areas.
Free support: Guided installation and complete onboarding.
Implementation in days: 150+ Power BI dashboards connected to your Dynamics data.
No worries: Installed on your infrastructure, without interfering with your ERP.
No risk: Zero pre-payment.
Tell me about the implementation process
Demo

We will showcase our 150+ Power BI drag-and-drop dashboards that are connected to BI4Dynamics. During the session, we will highlight the most important features, to name a few:

Global dimensions.
The support of local and corporate currencies for reporting.
Fiscal & calendar date hierarchy (using year-to-date).
No-code development.

After the demo session, you can decide whether to proceed to the installation step.
Installation

After receiving your request, we will open an unrestricted license, containing all business modules and our customization wizard.
Later, one of our experienced developers will help you set up the complete solution.

The installation of BI4Dynamics will be performed on your environment (cloud or on-premises) without interfering with your ERP and without storing your data.

The day after the installation, you will have access to your insights with 2.000+ BI fields connected to Power BI or Excel.
Which services are included in the trial?
Business User Workshop
2-hours data discovery session for business users led by a senior BI4Dynamics consultant who will guide you through the connected dashboards. You will gain in-depth insights across all Dynamics application areas and identify emerging trends and anomalies.
Setting up users
We will grant full access to 150+ Power BI dashboards to your users upon providing their Power BI Accounts. Users will have fully editable Power BI dashboards with drag-and-drop functionality.
Support
Benefit from active support during your trial period. From using predefined Power BI reports to managing user access, we've got you covered. 
Real-Case Customization Training (optional)
No worries about your specifics in Dynamics. Whatever you have in your Dynamics we can bring to BI4Dynamics – usually without a single line of code. To proof that we will bring some of your customizations to BI4Dynamics on a live workshop.
What do I get from the trial?
Full-Access BI Solution
During the trial, we will install Data Warehouse and Tabular database connected to 150+ editable Power BI dashboards.
Finished BI project
Achieve the majority of your analytical needs out-of-the-box. Regardless of your company size, industry, Dynamics version. In case you have additional specifics, you can leverage our development wizard or outsource specific tasks to our skilled team that will be happy to help you.
Decision & Transition 
After a 30-day trial, you can make an informed decision about BI4Dynamics. Majority of our clients decide to continue with us after enjoying their insights during the trial.
---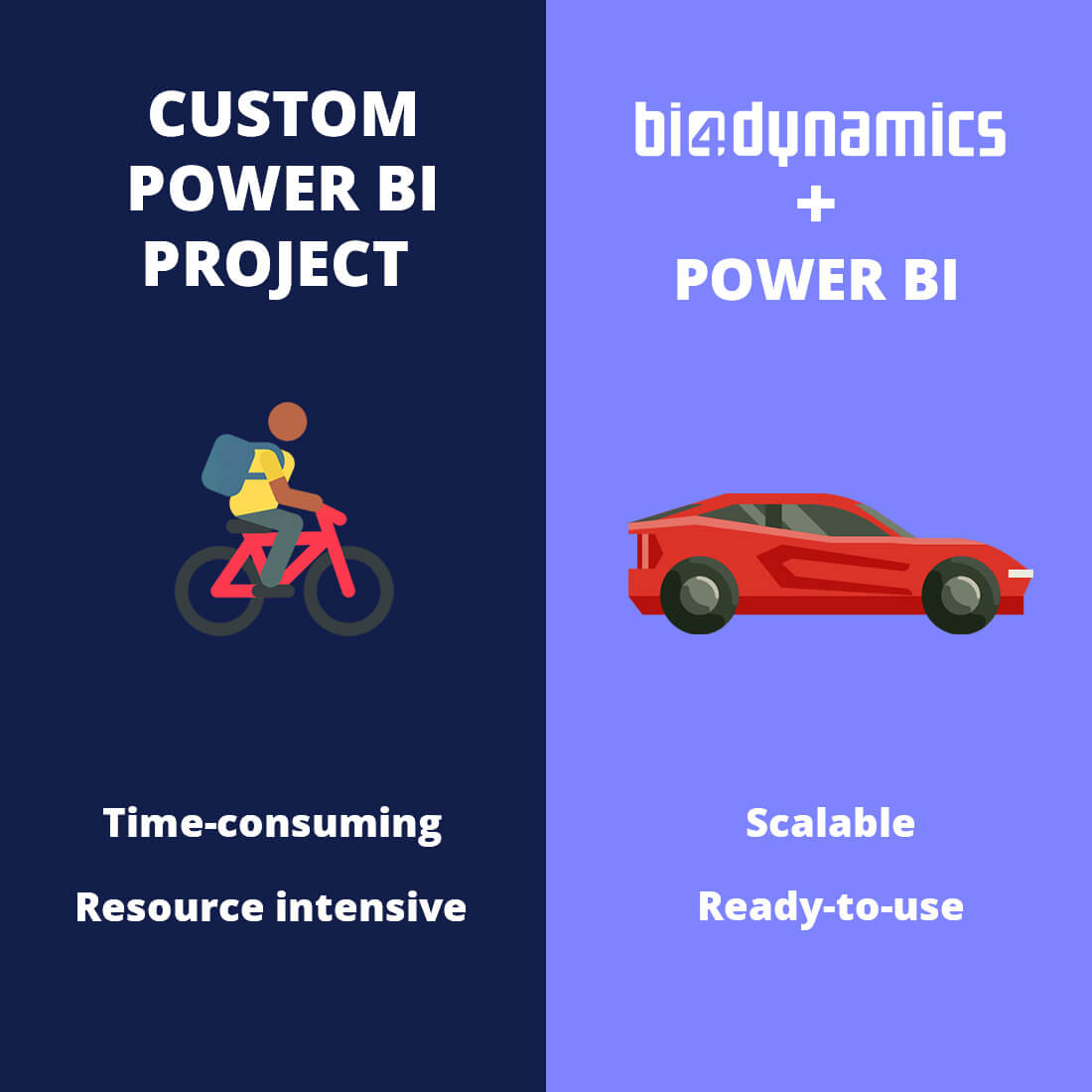 The Choice of 1,000+ Companies for Streamlined Decision-Making
Implementing BI4Dynamics is like a walk in the park - no questions, no heavy lifting.
A straightforward implementation, done in a few days.
Applicable to any company size, industry, or Dynamics software.
90% of technical and business needs covered out-of-the-box.
Customizable to meet your specific requirements.
Integrated Enterprise Data
---
"BI4Dynamics has transformed how our sales team, executives, operations managers, purchasing team, and product managers access and use our company data for decision-making."
Michael Sedlock, VP of Information Technology at Dukal



---
"We needed a BI solution that is actively maintained and supported across different versions of the Dynamics landscape, as well as being able to deal with future technologies as system upgrades occur."
Charles Pretorius – IT Expert Navision, Dräger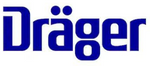 ---
"We adore how easy and fast for customization the BI4Dynamics's reports are. The Wizard Customization Tool is very useful when I want to change the report dimension to obtain the desired information at one particular moment."
Karim Bedair – Financial Reporting Manager, Taqeef


Unlock Your Dynamics Data
With BI4Dynamics