Power BI Workspace Access for BI4Dynamics Dashboard
Take a tour of the BI4Dynamics Power BI Dashboards for Management, Sales, Inventory, and Receivables.
Download Power BI app in Apple or Android Store
Login:
Email: demo@bi4dynamics.com
Password: PBIweL0Ve (careful 0=zero)
In the application select Favorites to see mobile reports.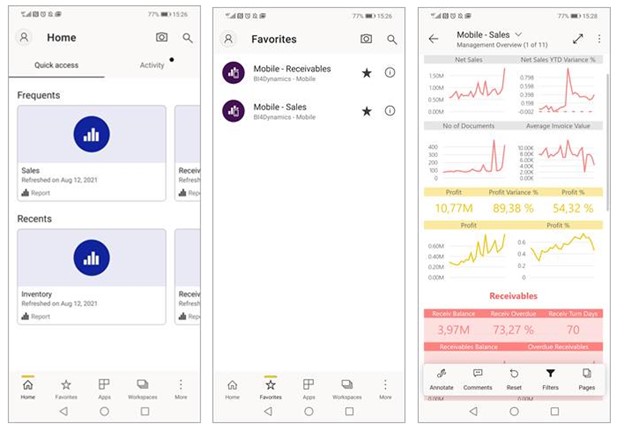 [si-contact-form form="12″]
You get fully customizable Power BI Dashboards together with BI4Dynamics.
Report on your Dynamics fields, KPI's and drill down into your data levels.
Get setup in less than a day with a plug-and-play data warehouse.