If your organization relies on the "Export to Data Lake" feature in DFO for its BI initiatives, there's important news you can't afford to miss.
This feature was deprecated as of the 15th of October 2023 and new installations are not possible. Existing customers can use the service until the 15th of October 2024. While there is still enough time and nothing will happen to the existing operation, a lot is happening at this moment.
The following discussion is a distilled summary of Official Microsoft documentation, providing you with key takeaways from their comprehensive Transition Guide PPT to help you navigate this change smoothly. See also the full video on this.
---
This is what you need to know about technologies in the market.

Option A – Export to Data Lake
There is nothing wrong with Export to DataLake.
Once it is set up right it is a stable, reliable, affordable solution that refreshes data in 10 to 15 minutes.
The most favourable solution of most Dynamics customers and partners today.
Options B1 and B2 – Synapse Link BYOL
Technically more advanced than Export to Data Lake as DFO data are available in Dataverse.
By design B1 is more reliable than A but does not offer much more than A. B1 requires very little customization from A.
B2 is an extension of B1 where CSV files are converted to smarter Delta files, that can be directly consumed by Power BI; conversion (CSV to DELTA) takes some time, and you must pay for this.
Solutions are not frictionless compared to A, but updates are coming every week.
Strongly pushed by Microsoft to be used in current projects.
Option C: One Lake with Fabric
The ultimate solution from a technical perspective.
A read-only replica of your DFO data in Azure.
All tables will be available.
Currently available for entities, preview for tables expected November 2023.
The data refreshed in 1 hour will be improved.
Expected GA once Fabric will be GA (Dec 2023 or Q1 / 2024).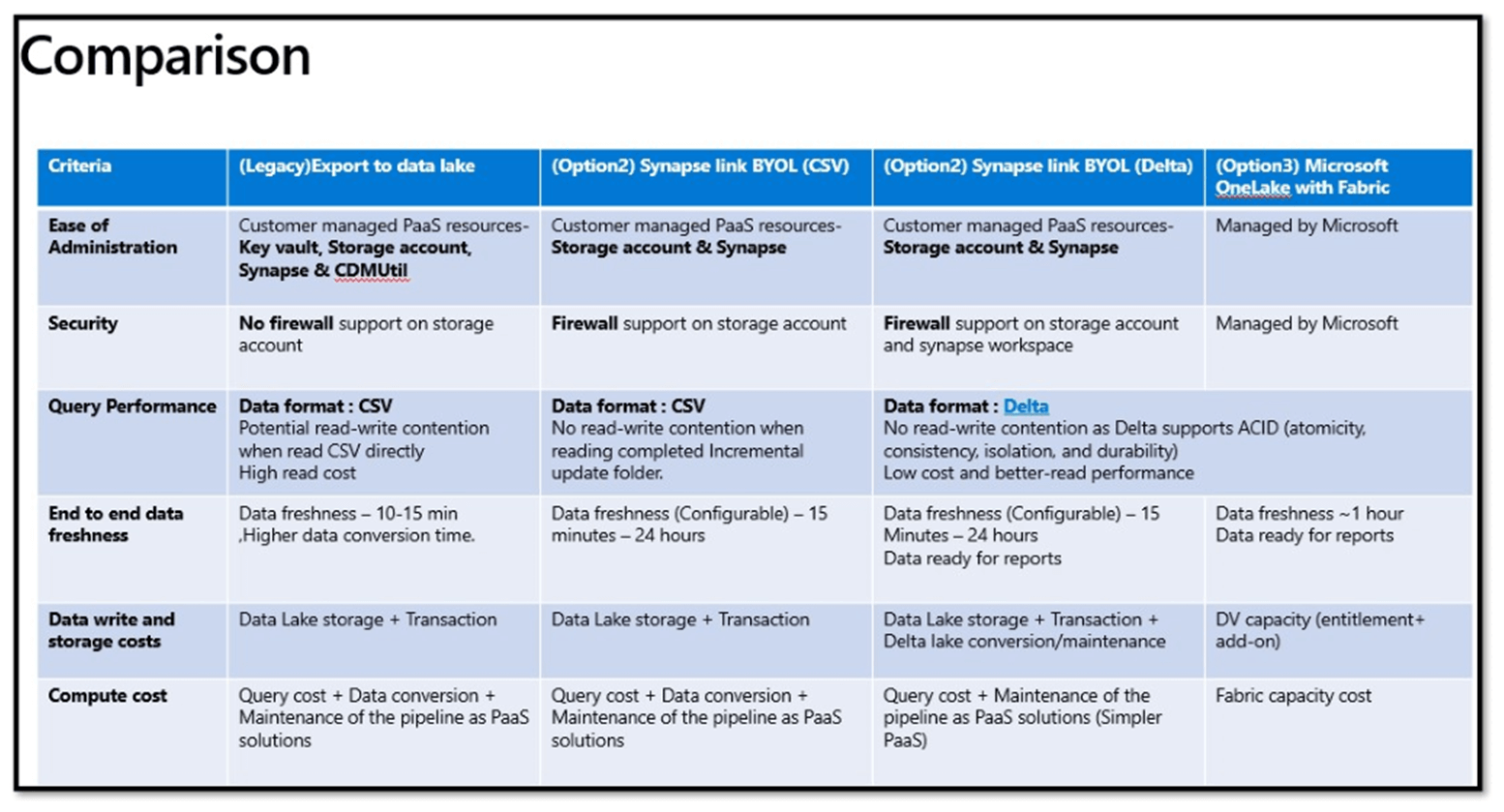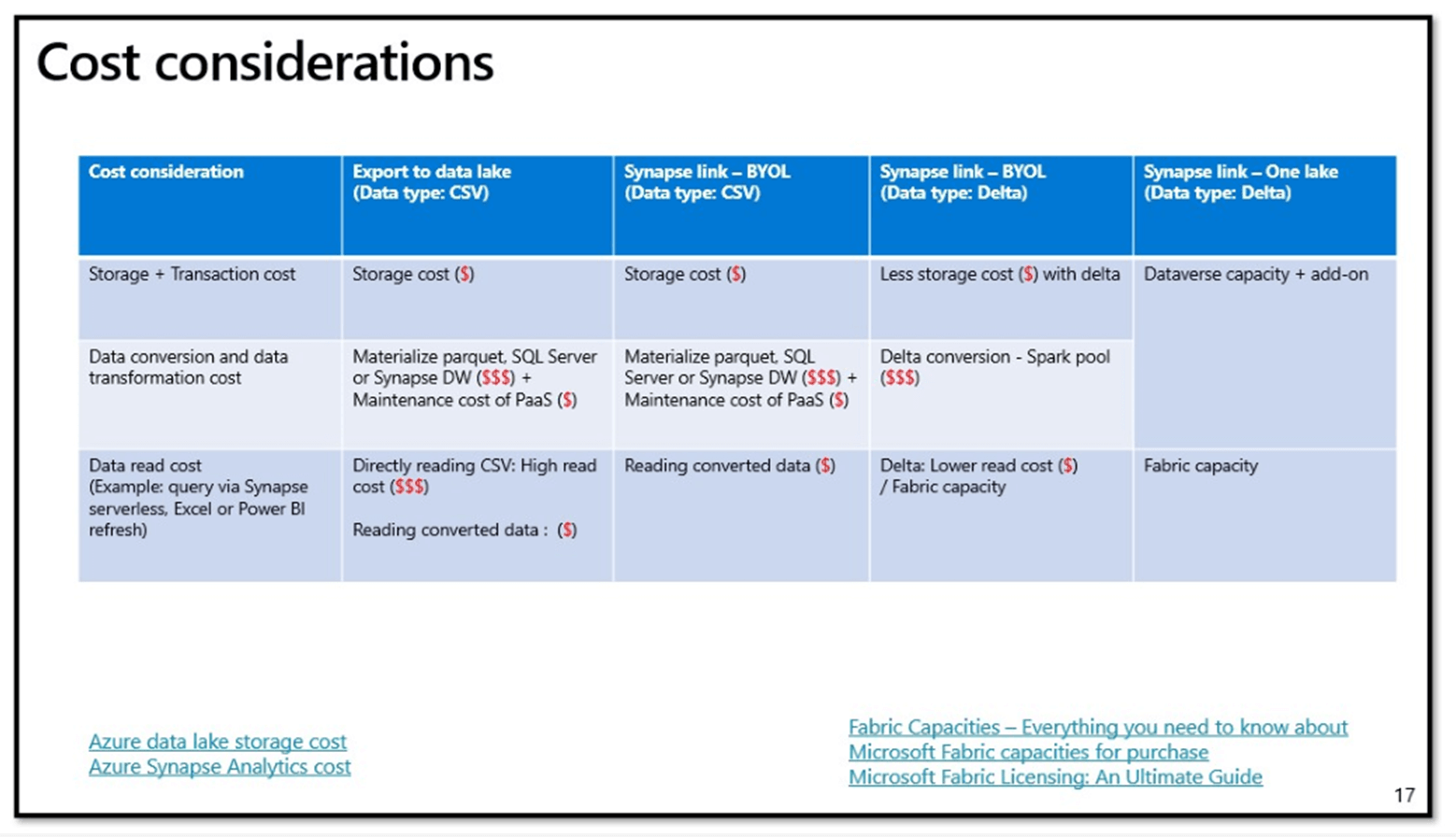 Our team is actively following events and evaluating these solutions. Our prime focus remains on delivering a solution that is technically proficient, reliable, and cost-effective.